The Island City's
Golf Course

The Front Nine. More open, but longer.
The front nine at the Cumberland Golf Club is a longer than the second nine of the course but more forgiving, with less water and less woods. Blue: 3238 yards, White: 3078 yards, Gold: 2511 yards. Par 36.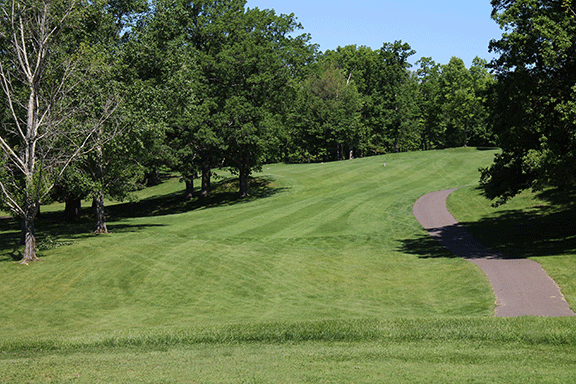 Photo: View from the #2 blue/white tee box. The fairway dogs hard left after about 200 yards. Leave the driver in the bag if you must.